Sustainability at ESID 2022
Embracing Sustainability
ESID is committed to integrating sustainable meeting practices and initiatives that go beyond slogans and result in useful achievements.
We firmly believe that we all have a part to play in preserving our future for generations to come, both locally and across the globe.
Therefore, we are organizing our 2022 Meeting with sustainability in mind – for our planet and environment, as well as for everyone involved with the event: from the organising team and committees, through our partner chain, all the way to the delegates we welcome.
The 2022 Meeting destination city and congress centre are also aligned with our vision of improving our environmental and society impact. Click here or scroll to the bottom of the page to learn more about how Gothenburg and Svenska Mässan Gothia Towers engage with sustainability.
ESID and the Sustainable Development Goals
The Sustainable Development Goals (SDGs, also known as the Global Goals) are 17 goals with 169 targets that all UN Member States have agreed to work towards achieving by the year 2030. They set out a vision for a world free from poverty, hunger and disease.
We at ESID want to do our part to promote the achievement of these goals in our own value chain. The SDGs that we support and work towards are:
How You Can Contribute as an ESID Participant:
As individuals, as well as a community, each of us can and should contribute towards maintaining the natural ecological balance in the environment and preserve the planet and its natural systems and resources. Here is what we invite you to do as part of the ESID 2022 Meeting:
Use the mobile app and the virtual platform (instead of printing) to inquire about the programme details
Use more sustainable ways of traveling to and around Gothenburg (take the train instead of a flight; ride a bike or walk instead of taxi)
Reduce the waste you generate and separate disposal
Opt for reusable mugs and bottles
Ensure inclusive and equitable quality education and promote lifelong learning opportunities for all
Supporting accessible high-quality education for our community is our top priority. Throughout the organization of ESID, we strive to constantly improve the scientific programme, introduce more accessible Meeting alternatives and support onsite attendance, eliminate gender disparities in education, and ensure long-term education for our attendees.
Our 2022 Initiatives:
High-Quality Scientific Programme – Carefully crafted by an international team of Immunodeficiency experts. We aim to constantly improve the session formats, introduce new relevant topics and invite the best international experts
Sessions On Demand – The recorded ESID sessions will be available to all participants for 3 months after the Meeting dates, allowing attendees to catch up on any learnings they missed during the Meeting, or re-watch important presentations and discussions.
Travel Grants Supporting Participation – We provide grants of up to €1000 for support towards attendance for Junior members of the community
Virtual Conference Alternative – Everyone can be part of the conference and watch the lectures on-demand, even if they are not able to travel to Gothenburg in October.
Promoting Sustainable Development – We enquire and opt for more sustainable options from our vendors, openly communicate our efforts to do better, and encourage our partners and participants to reduce their footprint too.
Make cities and human settlements inclusive, safe, resilient, and sustainable
Together with the Meeting venue, we are striving to make ESID more and more accessible – both to those not being able to attend the Meeting in-person, but also paying attention to the needs of those in vulnerable situations like persons with disabilities or elderly people.
Our 2022 Initiatives:
All of the exhibition halls, meeting rooms and restaurants in the venue meet the essential standards for accessibility.
Guide dogs are permitted on the premises.
Wheelchairs can be ordered from the information desk at Svenska Mässan's main entrance (Entrance 5).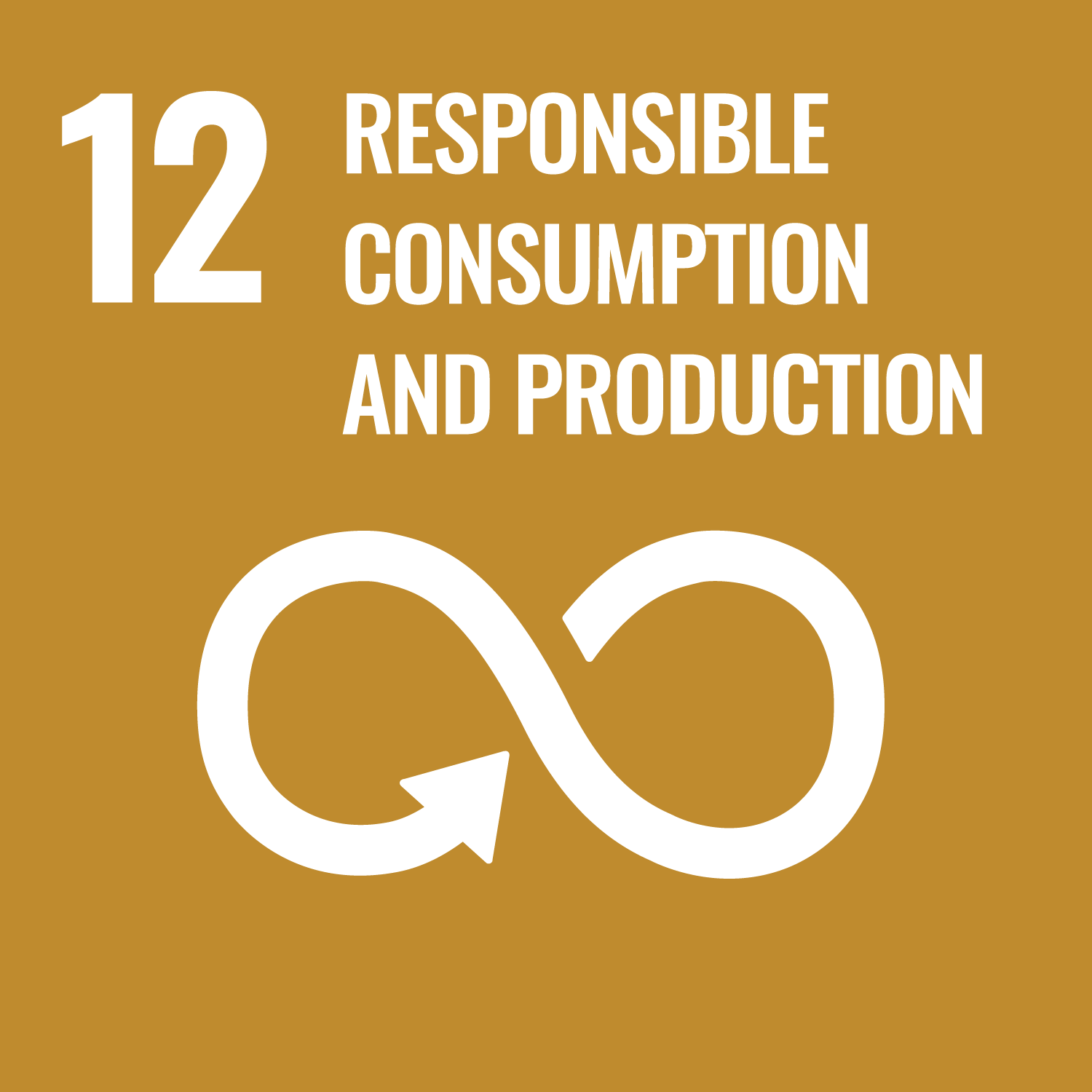 Ensure sustainable consumption and production patterns
We realize the impact large-scale events like the ESID Meeting could have on the environment, therefore sustainable production and consumption is one of our main priorities in the organization of the 2022 Meeting. We have been working with our suppliers and the venue to ensure maximum positive change.
Our 2022 Initiatives:
Reduced printing:
We will retire the printed full Programme Book (unless required and paid for from participants) and have the even better content on the Congress Mobile App and Online Platform
Limiting printed promotional materials for ESID at other events and those of other events at ESID. We encourage digital alternatives instead.
There will be no bags and paper give-aways from the event organisers. We encourage all our exhibitors to join us in this initiative and reduce single-use giveaways at their stands.
All course materials will be available in digital format. Course attendance certificates will be sent electronically.
Optimizing Energy & Water Consumption:
Since 2011 wind power has met the power needs of the entire congress centre Gothia Towers.
Control of the energy efficiency throughout the building
Optimal air-conditioning to reduce energy use
Replacement of the washing tunnels in the kitchen area for greater efficiency
We are using a policy for optimized logistics with shared warehouse with our partners Merkur for all the shipments of materials, with the aim of reducing carbon dioxide emissions and traffic congestion.
More sustainable catering:
The food items offered to our participants will be seasonal, organic and prepared from local and regional products
All food & beverage utensils will be reusable or compostable
The ovens and stoves used for the congress food are powered with biogas generated by food waste.
The cleaning products used in the kitchen and food preparation facilities are eco-friendly
Conscious Garbage Disposal & Waste Treatment
Segregation of special waste generated during the setup and dismantling of the events
Selective waste collection throughout the building (paper, combustible waste, glass and tins)
Containers for the specific types of exhibition-related waste in order to maximize recycling
Delegate badge collection at the end of the event
Hand towels & toilette paper are made of recycled paper (EU Eco label)
95% of all waste of the events waste in Gothia Towers is recycled.
Some waste is composted and digested to generate biogas which is then used in the cookers in restaurant kitchens.
Broken and obsolete IT equipment is donated to the IT4Kids foundation.
Conserve and sustainably use the oceans, seas and marine resources for sustainable development
ESID is proud to join the IAPCO Plastics Pledge to rid the meetings industry of single-use plastic. We are conscious of the potential of single-use plastics being used at events and then discarded to enter into the oceans and onto beaches, and the negative impact this would have on our environment.
Our 2022 Initiatives:
Limit to a minimum the use of non-recyclable plastic from the entire Conference
Replace them with biodegradable or recyclable options in food & beverage functions
End the use of single-use plastic water bottles by offering special multiple use bottles and water fountains all around the venue
The ESID 2022 Venue and Sustainability
Sustainability is one of Svenska Mässan and Gothia Towers' five main corporate strategies since 2015 and permeates all parts of their business.
Since 2019, the Sustainable Development Goals (SDG's) in Agenda 2030 are an explicit part of the Group's strategic business plan.
The venue has adopted the UN's policy for sustainable development and it's 17 global goals. Their goals mainly concern 5, 7, 8, 12 and 13.
The venue is a signatory of United Nations Global Compact as of April 2021. UN Global Compact is the world's largest corporate sustainability initiative. They are committed to its ten principles on human rights, labour, environment and anti-corruption.
Gothia Towers is a member of "Stepping up Sustainability" which is West Sweden's joint initiative for sustainable tourism.
The venue is certified according to ISO 20121. This is an ISO certification customised for the events industry, that gives an international quality stamp that helps customers to choose a meeting place that complies with their safety requirements.
BREEAM is the world's most widely applied environmental classification system for buildings. Gothia Towers is the largest European hotel to date to be environmentally certified according to the Building Research Establishment Environmental Assessment Method.
All of the venue's exhibition halls, conference rooms and restaurants meet the essential standards for accessibility. Guide dogs are permitted on the premises and wheelchairs can be ordered from the information desk at Svenska Mässan's main entrance (Entrance 5).
The venue aims to contribute to reducing carbon dioxide emissions and traffic congestion in central Gothenburg. Therefore, it optimises its logistics using shared loads and by compressing volumes of goods to and from its venues.
All of their employees undergo web-based training in sustainability – specially produced for their type of business.
Beehives are installed on the venue's roof, contributing to biodiversity through pollination.
The Group chooses to support a number of social initiatives, organisations and projects that promote good causes at local level. One of them is the Rescue Mission, which aims to combat social vulnerability and exclusion in and around the Gothenburg area. Another is El Sistema's Friends in Gothenburg is a superb organisation with roots in Venezuela, which uses music to create a positive social change in children's lives. Around 1,600 children in the Gothenburg area receive tuition on a range of musical instruments.
Gothenburg and Sustainability
Gothenburg is the top city of the the ICCA Global Destination Sustainability Index for four consecutive years.
BBC highlighted Gothenburg as one of Europe's greenest cities.
It has been named a European Capital of Smart Tourism 2020 by the European Commission.
The city has eco transportation – 260 electric trams, Zero-emission electric busses and offers renting of bicycles and electric scooters. At a report from 2020, 65% of Gothenburg's public transportation runs on renewable energy, with the goal of making it fully electric is by 2030.
Proximity to nature – the city offers 274 sq.m. of green space per citizen, a lot of parks, Sweden's only free zoo. More recently, the city has created Gotaleden, a new and extensive hiking path that starts in Gothenburg and links up with various train stations along the 71km route. The end point is the small town of Alingsas, often described as "the capital of Swedish fika".
Most of the restaurants, hotels and businesses have sustainable and zero-waste policies, even the old ones are remodeled to fit this category.