Want to know where to get started with the virtual platform at ESID 2022?
Find out below and enjoy the Meeting!
Logging In
Go to the Virtual Meeting login page
Type in the login credentials you received via email (you must have a valid registration, to get access to the platform)
Click on "Sign in"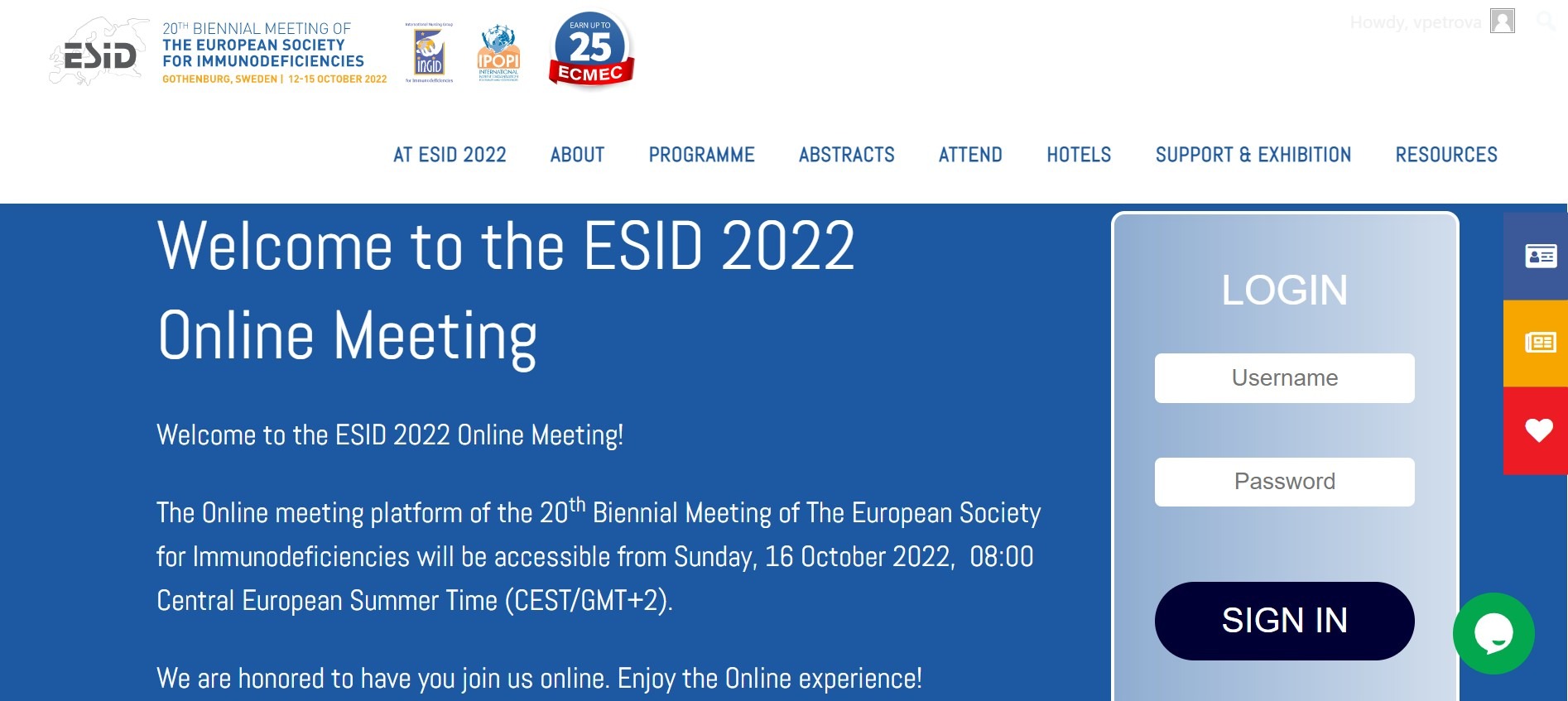 Time Zone
Select your preferred time zone to follow the programme schedule according to your local time.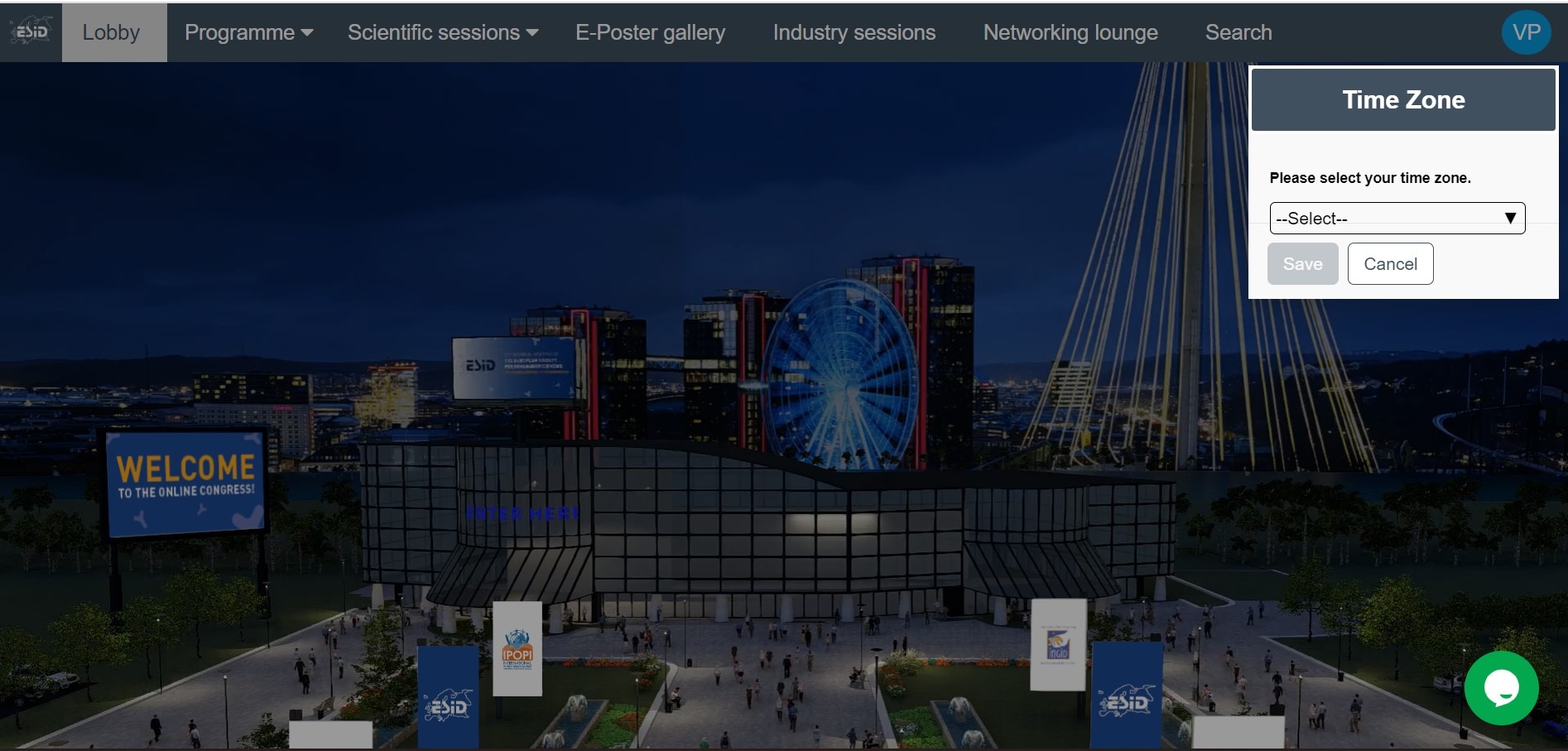 Explore
Choose a place to explore either from the top menu bar or the lobby areas.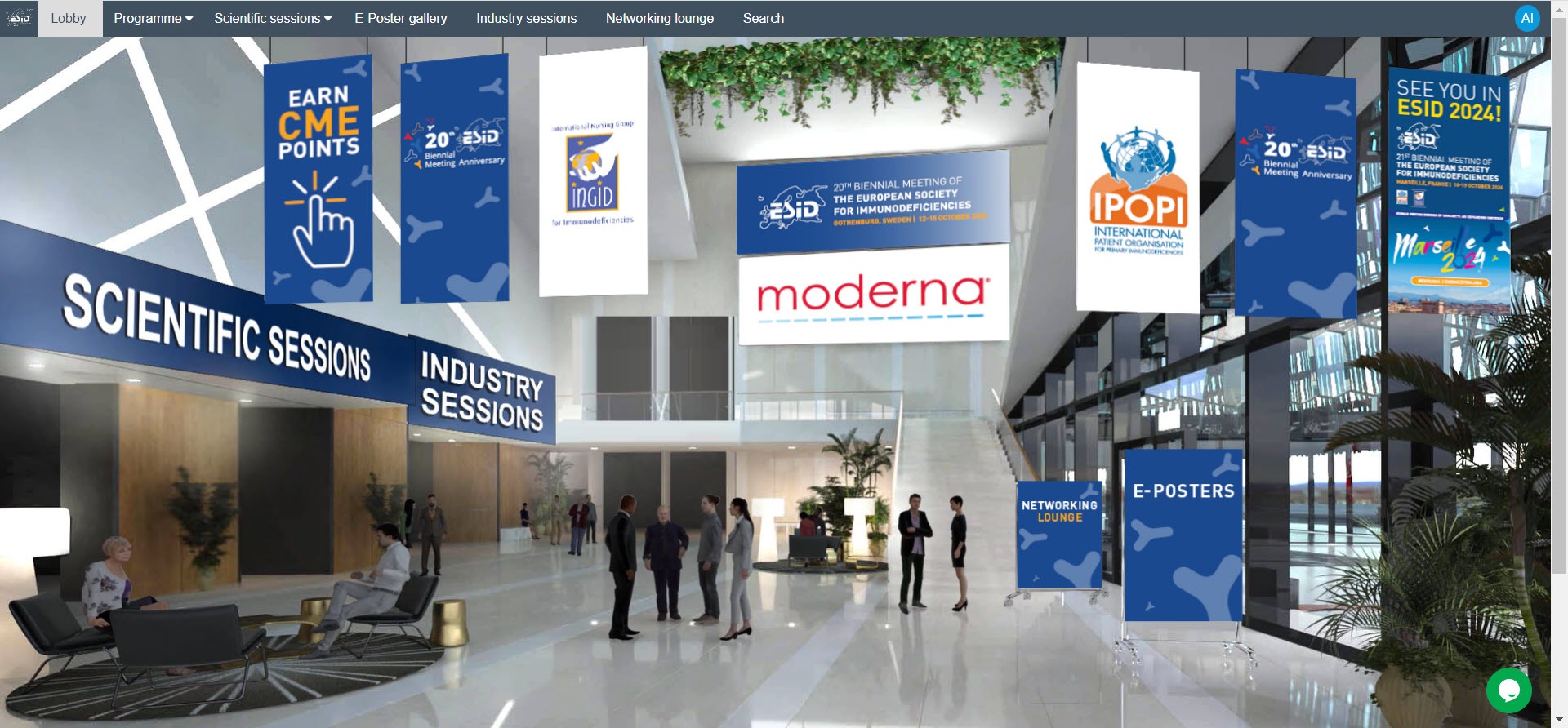 Networking Lounge
Follow the official #ESID2022 social media channels and engage with the immunodeficiency community.