Registration Fees and Categories – applicable to in-person and online meeting
Registration Fees (in EUR).
Fees that apply to payments received prior to the indicated deadlines.
The live in-person Meeting will take place 12-15 October.
The online Meeting platform will be available from 16th October.
REGISTRATION CATEGORIES
EARLY FEE
UNTIL JULY 27, 2022
REGULAR RATE
FROM JULY 28 TO SEPTEMBER 20, 2022
ONSITE RATE
FROM SEPTEMBER 21, 2022
IN-PERSON
ONLINE
IN-PERSON
ONLINE
IN-PERSON
ONLINE
ESID Member *
€ 450

€ 450
€ 550
€ 550
€ 650
€ 650
ESID Member Junior **
€ 250
€ 250
€ 300
€ 300
€ 350
€ 350
Non-Member
€ 650
€ 650
€ 750
€ 750
€ 850
€ 850
INGID Member****
€ 160
€ 160
€ 220
€ 220
€ 330
€ 330
IPOPI Member*****
€ 160
€ 0
€ 220
€ 0
€ 330
€ 0
Low & Lower-middle-income countries ***
€ 300
€ 300
€ 300
€ 300
€ 300
€ 300
Local nurse day only
(In-person only)
€ 100
N/A
€ 100
N/A
€ 100
N/A
Educational day only
(In-person only)
€ 100
N/A
€ 100
N/A
€ 100
N/A
* Become an ESID member 2022/2023 to benefit from preferential rates – visit www.esid.org. ESID Members who wish to benefit from the reduced registration rates must have renewed their membership for 2022/2023 prior to registering to the meeting. For more information on ESID membership please visit www.esid.org or contact the ESID Membership Services at membership@esid.org. In order to benefit from ESID Membership reduced rates please apply for membership at least 5 days (Mon – Fri) prior to the registration deadline.
** ESID Member Junior – Reduced fee for:
– Members under 35 years of age (please indicate your date of birth and upload a copy of your ID)
– Members between 35 and 40 years of age who are still in training (please indicate your date of birth and upload a copy of your ID)
*** Please refer to the World Bank's Country Classification to find your country's income level classification
**** INGID Member – In order to obtain the special fee for nurses, please login with the email address you used for your INGID registration and family/surname you have used on your application for enrolling to INGID Membership.
***** IPOPI Member – IPOPI's Global Patient Meeting is above all an in-person event and there will be no live streaming of any sessions. IPOPI members have free registration for the ESID online-meeting, with access to recorded presentations that will be made available a week after the in-person congress. A limited number of presentations from IPOPI's meeting will also be made available.
******ESID is a sustainable congress, and we wish to lower paper consumption. The Full meeting programme will be available on the Meeting App. Only ordered physical books will be printed. The money collected will be used only for the printing expenses on the books. A minimum quantity is required. If not achieved, you will be refunded.
Fees for registered in-person participants include:
Participation in all scientific sessions.
All printed Conference materials (except the Paper Full program book).
An invitation to the Welcome Reception.
Entrance to the Exhibition.
Refreshments as per times scheduled in the scientific program.
Lunch on 12, 13 and 14th October.
3 months access to all the sessions' recordings on demand.
Access to online content and networking opportunities.
Fees for registered online participants include:
Open access to all scientific presentations and session recordings for 3 months. Create your own schedule, attend any and all of the sessions whenever and wherever.
Earn CME credits. Participate in the scientific programme and be eligible to receive the number of CME credits attributed to the virtual meeting.
Access all the e-posters. Browse research on the hottest topics published in the congress digital abstract book.
Payment method
Payment of registration fees (in EUR) can be done via the online registration process by the following methods:
By Credit Card:
Visa, MasterCard or American Express
By Bank Transfer:
(Additional 30 EUR handling fee is required) 
Please ensure that the name of the meeting and of the participant is stated on the bank transfer.

Bank charges are the responsibility of the participant and should be paid at source in addition to the registration fees.
Please make drafts payable to:
Account Name: ESID 2022 Congress, Gothenburg (Account Holder: Kenes International)
Bank details:  Credit Suisse Geneva, 1211 Geneva 70, Switzerland
Bank code:  4835
SWIFT No:  CRESCHZZ80A
Account Number:  1500934-92-416
IBAN No: CH35 0483 5150 0934 9241 6
 Registration will only be valid upon receipt of the full payment by the registration department according to the deadline indicated. An email confirming registration will only be sent after receipt of the required fees.
Cancellation Policy
All cancellations must be electronically mailed. Refund of registration fee will be as follows:
Note, in case of cancellation at any stage, Bank transfer handling fee (30 Euro) will not be refunded – applicable to Bank Transfer payments only.
Cancellations received up to and including July 27, 2022 – full refund
Cancellations received from July 28 until September 20, 2022 – 50% refund
From September 21, 2022 – no refund will be made
Group Registration
For group registration (10 participants and more) please contact the ESID 2022 registration department at reg_esid22@kenes.com
ESID 2022 Registration Department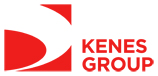 Kenes International Organizers of Congresses S.A.
Rue François-Versonnex 7
1207 Geneva, Switzerland 
Tel: +41 22 908 0488
Fax: + 41 22 906 9140